Marulan South: Where To Go / Sightseeing
Long Point Lookout
Long Point Lookout bestows an inspiring view of the spectacular Shoalhaven gorge which is bisected by the Shoalhaven River. The lookout is located just outside the small village of Tallong, which is seven kilometres east of Marulan and is home to two magnificent lookouts, Badgery's and Long Point.
To access Long Point Lookout, head west of Tallong for just over two kilometres back towards Marulan, then turn left onto Long Point Road and follow to the end (approximately five kilometres).
A walking trail will take you from the lookout to the Shoalhaven River 500 metres below (90 minute return trip).
A variety of bird species and other wildlife can be sighted around Long Point Lookout including Rockwarbler, Bell Miner, White-winged Chough, Peregrine Falcon, and Brown, Yellow-rumped, Buff-rumped and Striated Thornbill.
Long Point Road
Tallong, NSW, 2579
Located 2.2K from Marulan South
Marulan Driver Training Centre
The heart of the Marulan Driver Training Centre is the specially designed and professionally constructed training loop.
Incorporating a variety of realistic driving scenarios and situations, including a skid pan area and a 360 metre dirt oval, this training facility can be adapted to suit your needs.
Marulan Driver Training Centre have a selection of driver training programs and events to suit all visitors.
8 Prairie Oak Road
Marulan, NSW, 2579
Located 4.5K from Marulan South
The Marulan General Store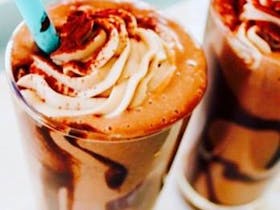 The Marulan General Store is a good, old-fashioned country general store with a grocery section, a newsagent, a NSW Lotteries outlet, a fantastic cafe offering gourmet country fare, and an awesome giftware section where you can pickup locally produced sweet treats, savoury eats, fashion items, homeware, gifts, jewellery and lots more.
The Marulan General Store is open for breakfast, brunch, lunch and dinner, seven days a week. So come in and say G'day.
52 George Street
Marulan, NSW, 2579
Located 5.8K from Marulan South
The Postmasters Cottage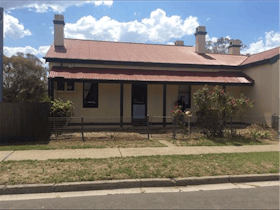 Located in the historic town of Marulan is the Postmasters Cottage. It stocks a unique range of gifts, homeware and furniture. For the Christmas enthusiasts, there's a room dedicated to Christmas all year round. There's also a gallery room with works from local artist HoonArt to view and purchase.
Opening hours: Friday to Monday from 10am.
66 George Street
Marulan, NSW, 2579
Located 5.9K from Marulan South
Shrine of Our Lady of Mercy at Penrose Park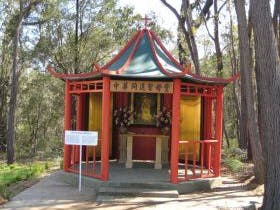 The Shrine of Our Lady of Mercy at Penrose Park was established in 1984 on 75 acres of land near Berrima. Penrose Park with its various devotional areas in a setting of natural beauty, serves as a spiritual oasis open to everyone.
Penrose Park is a religious site surrounded by typical Australian bush with 43 chapels built by ethnic communities. It is very unique place in the Australian landscape. Tourists and pilgrims can explore and see different styles and architecture from more than 30 countries including: Vietnam, China, Mauritius, Italy, Portugal, Hungary and many more.
Wonderful location for weddings or family functions.
There is also a lovely area for visitors to enjoy a picnic.
120 Hanging Rock Road
Penrose, NSW, 2579
Located 21.0K from Marulan South