Croki: Where To Go / Sightseeing
Stones Oysters Seafood
Stones Oysters located along Harrington Road is renowned for having some of the freshest seafood and tastiest oysters on the coast. Their retail seafood outlet offers a great variety of produce cleaned and prepared for sale. Sydney Rock Oysters are our specialty, and they open oysters daily to ensure freshness.
At their oyster farm, they have the best technology and process strategies at their disposal. They ensure that the oysters they cultivate are of the finest quality and fresh stock is ready to go.
Stones Oysters specialise in fish and seafood platters for all occasions, so give them a call to discuss your needs.
To find out more about the wide range of products they offer, don't hesitate to contact the friendly seafood professionals at Stones Oysters today. They won't be beaten when it comes to freshness.
Open for retail sales, wholesale and to the general public
479 Harrington Road
Coopernook, NSW, 2426
Located 3.1K from Croki
Cattai Wetlands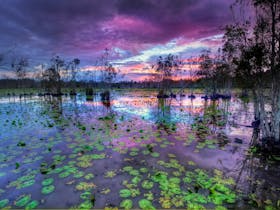 Just north of Taree past the Harrington turn on Spring Hill road lives the award-winning Cattai Wetlands, a beautiful coastal wetland and hidden gem of the Manning Valley.
Cattai Wetlands provide a sanctuary for over 180 species of birds, kangaroos, wallabies and regularly spotted Goanna's.
The Wetlands has over two kilometres of walking track and a board walk viewing deck for avid bird watches. Take a picnic and enjoy the surrounds with covered picnic area available for use.
The Cattai Wetlands are open to the public Friday to Monday 8am till 3pm and every day during NSW school holidays. Guided tours are available by appointment by calling Mid Coast Council.
Spring Hill Road
Coopernook, NSW, 2426
Located 6.3K from Croki
Manning Point Beach
Manning Point Beach commences on the southern side of the sandy 500 metre wide Manning River entrance. It extends south west, initially as a low sandy 2.5 kilometre long spit, then as a steep, coarse narrow beach for a total of 10 kilometres to the southern mouth of the river, called Farquhar Inlet.
The riverfront town of Manning Point, with two caravan parks, is located south of the spit.
Manning Point Beach is the only four wheel drive access point for the camping ground at Farquhar Park. All vehicles driving on Manning Point Beach need a beach permit issued by either Greater Taree City Council or Great Lakes Council.
Manning Point Beach
Manning Point, NSW, 2430
Located 6.7K from Croki
Cundletown and Lower Manning Historical Society Inc
The Cundletown Lower Manning Historical Society is the ideal place for people seeking to explore their family history in the lower Manning Valley.
The museum contains many displays and photos of industry and business from early days, with a large display on dairy and related industries.
The museum, open 10am to 3pm Tuesday to Sunday, also has a coffee and craft shop selling home made products and craft.
Cundletown Hall,
Main Street
Cundletown, NSW, 2430
Located 7.7K from Croki
Cundletown Heritage Walk
This self-guided heritage walk around Cundletown highlights a number of built and natural items of special significance to the history of the village.
The walk is approximately four kilometres long. To ensure that you have the opportunity to visit all the items of interest you will need to allow about two hours. Please remember to take drinking water and wear comfortable shoes.
You may also like to allow time to stop along the river for a picnic lunch, or finish the tour at the Cundletown and Lower Manning Historical Society and Museum.
Cundletown Township
Cundletown, NSW, 2430
Located 8.0K from Croki
Manning Mall
Manning Mall is one of two shopping centre located in Taree and is home to Coles, Target, Telstra, Cotton On, Jeans West and a host of specialty stores, bakery and eateries.
The Mall is located on one level and has easy access for wheelchairs, prams and seniors, with free car parking available adjacent to the centre entrance.
Open seven days for your convenience, why not become a member of the Manning Mall Mighty Monkeys Kids Club? All of their members receive regular newsletters to keep up to date with what's happening in the centre, their great school holiday activities, as well as some fantastic competitions! Check out website for more details.
Corner Albert and Manning Streets
Taree, NSW, 2430
Located 8.2K from Croki
Taree Central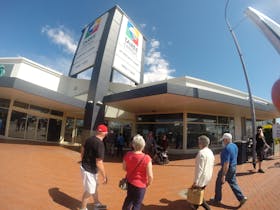 Taree Central is located in the middle of the Taree Central Business District and is home to Woolworths, Big W, Susan, Katie's, Millers, Mather's and over 30 other specialty stores. The centre also has a food court and bakers delight.
Free three hour undercover parking is available below the centre and accessible via a lift or escalator.
Both bus stop and taxi rank are located outside the store entrance and the Taree railway station is a flat 10 minute walk.
The centre also runs fun activities for the kids during New South Wales school holidays.
Corner of Albert and Manning Streets
Taree, NSW, 2430
Located 8.2K from Croki
Manning Entrance State Park
Manning Entrance State Park is situated on the New South Wales Mid North Coast and comprises lands surrounding and including the Manning River's southern entrance.
The coastal beaches and estuary provide an array of year round recreation opportunities while the protected tracts of littoral rainforests and other significant native vegetation provide habitat for many species of native fauna and flora.
The entrance is also well known as a breeding ground for the Little Tern colony which visits during the summer months for breeding. These birds are highly endangered and for this reason State Parks have erected fences to ensure humans and 4WD don't accidentally cause them harm.
Farquhar Park Camping Ground is also located here. A great spot for swimming, fishing, canoeing, wakeboarding and much more. Camping is on a first come-first serve basis with no booking faciltiy available. Farquhar park is accesable only at low tide.
Manning Entrance State Park,
Old Bar Road / Manning Point Road
Old Bar, NSW, 2430
Located 9.1K from Croki
Harrington Beach
Harrington Beach stretches from Harrington village to the picturesque fishing village of Crowdy Head, and is part of the Harrington Beach State Park.
This quiet beach location between the two villages is ideal for relaxing strolls and fishing opportunities. Harrington break wall is a very popular spot for fishing, walking, and taking in the views of the ocean. There is a fish cleaning facility conveniently located at the beginning of the break wall.
The Harrington Lagoon is located off the beach area; it is a safe swimming spot for families and is very popular during the warmer months. Car parking is available at the lagoon area off Crowdy Road.
A rainforest walk through to Harrington Lagoon is accessible from Crowdy Street, with parking facilities.
4WD vehicle access to Harrington Beach is just north of the Harrington Beach Holiday Park. Vehicles on Beach Permits are available at Ritchies Bait and Tackle.
Crowdy Road
Harrington, NSW, 2427
Located 9.3K from Croki