Lorne: Where To Go / Sightseeing
Bird Tree and Benaroon
Bird Tree and Benaroon, two of the biggest Blackbutt trees in New South Wales are situated in the Middle Brother National Park. Benaroon is rated as the largest Blackbutt in Australia and has a girth of 15 metres. Bird Tree, is 69 metres high, with a girth of 11 metres. Scientists estimate these trees predate the arrival of Captain Cook to Australia. The Bird Tree day use area provides a loop walk past the two giant trees.
This park is home to the largest and highest of the Three Brother Mountains in the Camden Haven region of the New South Wales mid north coast. Middle Brother or Yoorigan stands 558 metres above sea level and is a dominant feature when travelling the Pacific Highway.
The summit of Middle Brother is a mecca for para and hang gliders. A ramp has been installed by local pilots for these sports.
via Batar Creek Road
Kendall, NSW, 2439
Located 7.6K from Lorne
Kendall Cellars and Providore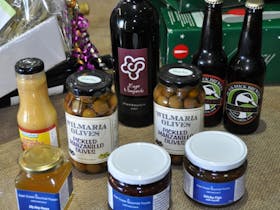 Kendall Cellars and Providore provide a great range of local produce, wine, and beer.
They source all of their produce from within a 25 kilometre radius of the charming village of Kendall. Cheeses and chocolate from the lush Comboyne Plateau; macadamia products, chutneys and conserves with a bush tucker touch from the Lorne Valley; craft beer from Herons Creek and, olives, wines and cheese from the neighbouring Hastings River Valley.
Not only do they sell all of this sumptuous produce, they can also create hampers for you to enjoy at one of the Camden Haven's many picturesque picnic spots.
14 Comboyne Road
Kendall, NSW, 2439
Located 11.0K from Lorne
Kendall Tennis Club
Kendall Tennis club is one of Australia's most awarded tennis clubs. With three new hard courts to complement the three synthetic grass the club can enjoy six courts for its 300 members. They have Paralympian and Australia's Wheelchair player Janel Manns training and playing in regular competition.
The club won Tennis Australia's AOBlitz Tennis power town in 2014 and 2015 in which Rafa and Novak were playing for Kendall during the Australian Open. John Fitzgerald along with the Australia Open trophies visited the town for the opening of the new courts in August.
The club is a feeder club for the Sydney International Ball Person Squad. It's more than just a tennis club offering youth activities, fun days,social events,coaching,day and night competitions for all standards, Hot Shot tennis,club championships and court hire. The club promotes social inclusion, health and wellbeing and is run by volunteers.
Graham Street
Kendall, NSW, 2439
Located 11.0K from Lorne
Kerewong State Forest
Swans Crossing in Kerewong State Forest is a popular picnic and camping area for families set on a former dairy/beef property owned by the Swan family. Now, surrounding regenerated native forest and hardwood plantations provide a lush backdrop to this beautiful expansive area. The nearby shallows of Upsalls Creek provide a cool, quiet swimming spot. The historical Longworth's Tramway Heritage Walk is only a short drive away, with connecting bushwalking trails offering even more for the nature lover.
Upsalls Creek Road,
(Kew)
Kendall, NSW, 2439
Located 12.8K from Lorne
Lorne: Events
Art in the Vale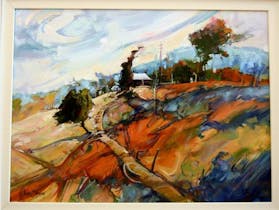 The town of Hannam Vale once again invites the public to join them for 'Art in the Vale', an exhibition showcasing work by talented artists. The artwork will be judged with a first prize of AUD300 and second prize of AUD150. The official opening by Noelle Lopez, Director, Manning Regional Art Gallery will be held on Friday 20 May.
Event Dates
2016
      20th May
      21st May
      22nd May
Hannam Vale Road
Hannam Vale, NSW, 2443
Located 6.1K from Lorne
Hannam Vale Open Gardens Day
Open from 10am till 4pm there is a great selection of country gardens across the Stewarts River valley nestled deep in the Three Brother region will be yours to pursue at leisure from cottage gardens to woodland gardens. A specialty cafe, barbecue lunch, tasty sandwiches and lots more will be available at the Reserve along with Market stalls selling a great variety of quality goods.
Event Dates
2015
      18th Oct
2016
      16th Oct
Hannam Vale Road
Hannam Vale, NSW, 2443
Located 6.1K from Lorne
Camden Haven Show
The Camden Haven Show holds a special place in the hearts of the people of Kendall and the surrounding districts, having maintained its rural charm and agricultural focus.
Events and exhibitions include: horses and cattle, poultry, flowers, fruit and vegetables, baby show, stalls, dog show, showgirls, art exhibition, chainsaw racers, photography, tractor display, Camden Haven Concert Band, rides and amusements and wood chopping.
Event Dates
2016
      15th Oct
      16th Oct
Batar Creek Road
Kendall, NSW, 2439
Located 10.3K from Lorne
Kendall National Violin Competition
*** Latest event details are yet to be confirmed ***
One of the most exciting events on the Australian music calendar is the annual Kendall National Violin Competition.
The competition's history dates from 1999 when renowned Australian luthier Graham Caldersmith made the generous offer to donate a concert violin each year as a prize. Young violinists (maximum age 23 on 1 January) who are citizens or residents of Australia are invited to compete for this fine instrument which is made from Australian timbers.
Many of the approximately 150 young violinists who have competed to date, particularly past winners and finalists, have gone on to major achievements in Australia and overseas.
The competition is administered by a small committee of volunteers under the Artistic Directorship of Violinist Goetz Richter, Associate Professor of Violin at the Conservatorium of Sydney.
Since 2004, semi-finals have been held as public performances in Sydney. The final is always held in Kendall, the home of the competition.
Event Dates
2015
      12th Sep
      13th Sep
2016
      12th Sep
      13th Sep
Comboyne Street
Kendall, NSW, 2439
Located 10.9K from Lorne
Johns River Country Markets
Come along to the grounds of Johns River Community Hall for the monthly markets. They are held on the second Saturday of the month.
On display you will find a large range of stalls and old wares with home made items and excellent food, including the legendary Devonshire Tea/Coffee provided by the Trustees of the Community Hall. Easy level access and ample parking. All proceeds from food sales at the markets go back into the hall and facilities. They look forward to seeing you at the markets.
Event Dates
2015
      14th Nov
      12th Dec
2016
      9th Jan
      13th Feb
      12th Mar
      28th Mar
      9th Apr
      14th May
      13th Jun
54 - 56 Johns River Road,
(old Pacific Highway)
Johns River, NSW, 2443
Located 13.0K from Lorne
Comboyne Village Fair
*** Latest event details are yet to be confirmed ***
Diverse and innovative village fair with something to offer for all ages.
Stunning flower displays, live music, art and garden exhibitions, Japanese garden cafe, specialist and historic vehicles, great food. Relax with family and friends.
Red Plateau Instant Garden Competition, Floral Display, Fine Artists' Exhibition, Car Club Capers, The Timbertown Steam and Oil Engine Club Exhibition, Remote Control Spectacular, Buskers, Troppo Bob, Green Fiddle Band, Crazy Hair, Craft, Painting, Chalk Paver Art, Sandpit, Skittles, Free tea and coffee and a place to sit, Cakes and Slices for sale
Parking available at the showground with a free shuttle bus from the showground all day.
If you are at this great event, don't forget to visit the Greater Port Macquarie's Facebook page and tag them.
Event Dates
2015
      13th Sep
2016
      13th Sep
.
Comboyne, NSW, 2429
Located 13.0K from Lorne